We're your expert service partner for quality management and occupational safety!
True to our motto "Whatever the challenge, be part of the solution!", we don't focus on problems – we're interested in the "solutions of the future" and we work with you to develop them!
Quality management and occupational safety
QM systems and certifications
Quality can be your selling point! Give your existing and future partners security and confidence through ISO 9001:2015 certification in consulting and project management. ASCO Engineering is on hand to help you pass the quality certification process!
The ISO 9001 standard is the world's most widely used and most important quality management standard.
Certification is carried out on the basis of a questionnaire. For small companies with up to 35 employees and without any subcontractors, limited certification can take place (SCC* sign); for other companies, all questions must be answered (SCC**). For recruitment agencies, even more requirements apply (SCP). Certification is carried out by accredited auditors.
The SCC regulations also include personal certification, which is valid for 10 years and is entered in a personal safety passport, where changes of employer can also be recorded. At SCC-certified companies, 90% of the operational employees must have a valid SHE certificate.
We also help companies establish and introduce
ISO 13485 (Medical devices – Quality management systems – Requirements for regulatory purposes)

OHSAS 18001 (Occupational health and safety – Management systems – Requirements)

ISO 45001 (Occupational health and safety management systems – Requirements with guidelines for implementation)
Occupational safety
We create a health and safety package for you:
Identification, evaluation and assessment of risks, including documentation

Safety briefing and training for staff, external companies and temporary workers

Regular visits to worksites

Advice on all issues relating to occupational safety and accident prevention

Design of workplaces and workflows

Support with worksite design

Introduction to procedures and working materials

Creation of specific health and safety regulations and operating instructions
Section 73 of the Occupational Health and Safety Act (ArbeitnehmerInnenschutzgesetz) also requires employers to appoint safety officers. This obligation can be met in the form of safety officers employed by the company, by external safety officers, by a safety centre, by the employer themselves using the "entrepreneur model" ("Unternehmermodell"), or by accident insurers' prevention centres.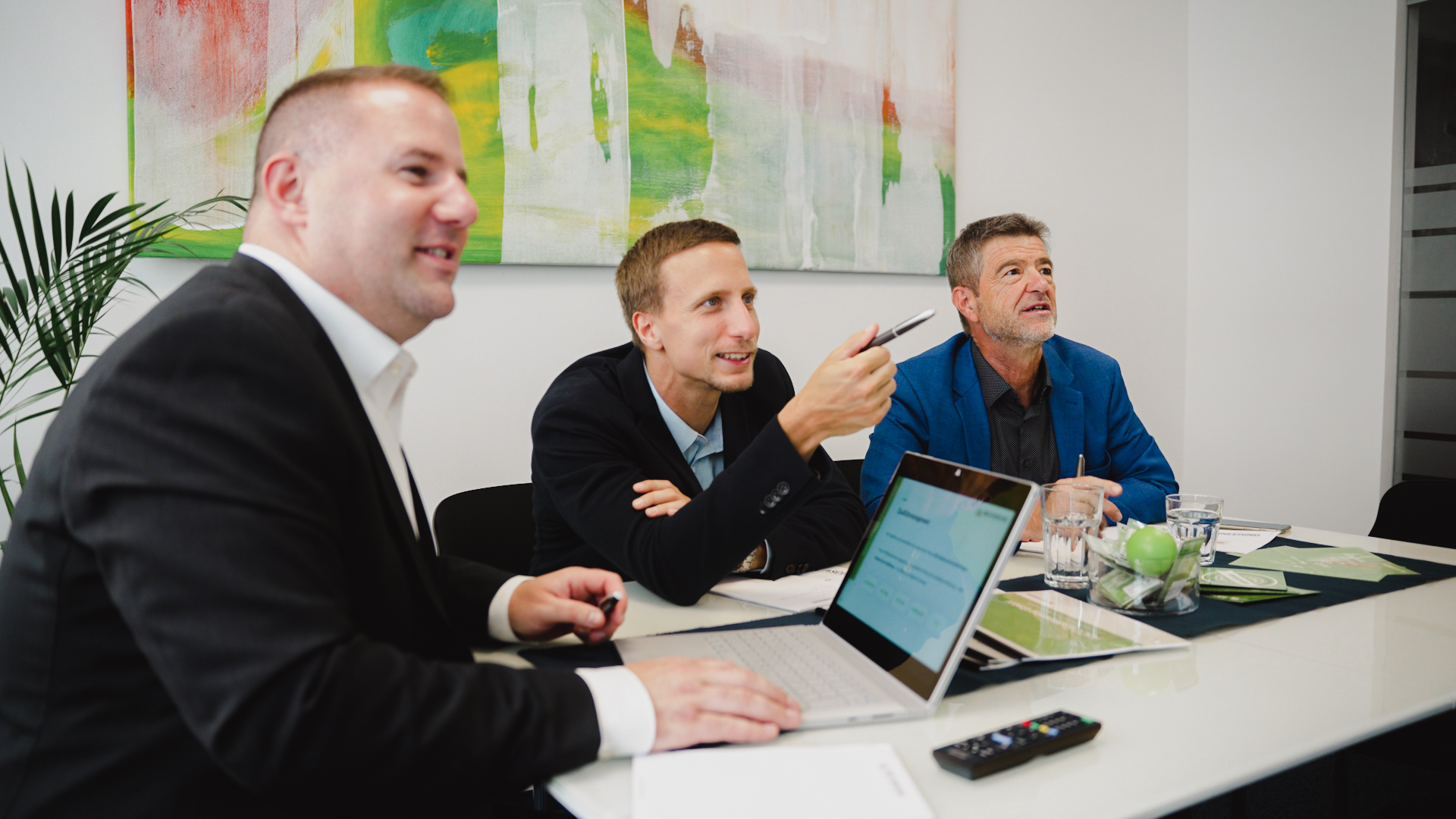 Time recording according to REFA
Optimisation of production processes

Introduction of a sustainable continuous improvement process
Change for the better! (In Japanese, Kai = change, transformation; Zen = for the better)
Kaizen using the example of the 5S's:
Seiri – Remove unnecessary objects from your workplace!

Seiton – Sort out the things that remain after Seiri!

Seiso – Keep your workplace clean!

Seiketsu – Make cleanliness and order your personal business!

Shitsuke – Make the 5S's a habit by setting standards!
The combination of Kaizen and CIP should help employees to identify more strongly with the company, and this should contribute to continuous improvement of your competitive position.
Training
Training your staff to familiarise them with the management systems you have implemented to ensure long-term, independent development:
Annual training (as per Section 14 of the Occupational Health and Safety Act)

SCC training and certification for operative staff

Establishment, support and introduction of SCC (Safety Certificate Contractors) at the company, including certification

Training as a safety representative